LECCO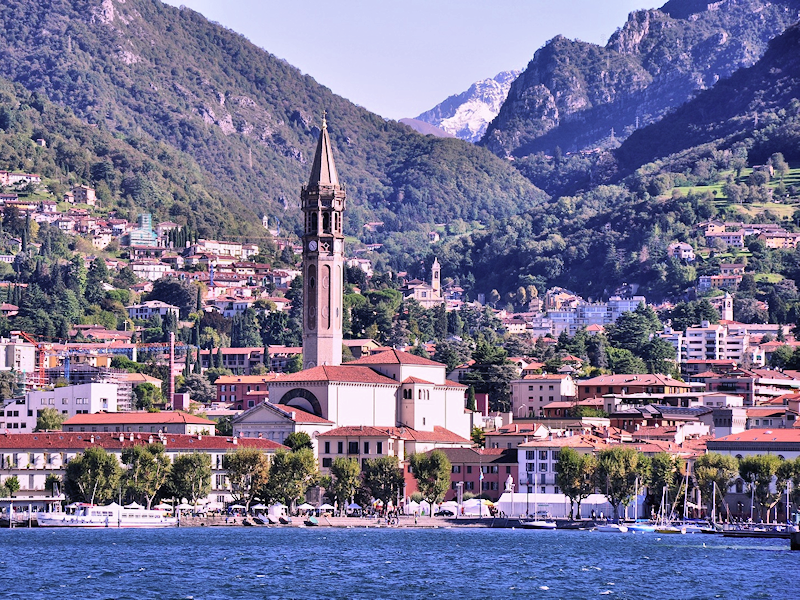 Is situated on the extreme southern point of the eastern shore in a flat area surrounded by rocky mountains that remind us of the Dolomites. What today is a dynamic town, once was the village that inspired Alessandro Manzoni to write is novel "I Promessi Sposi".
Lecco is in an attractive mountainous landscape setting and the peaks of the mountains Monte Barro, San Martino, monte Due Mani and especially the Resegone appear aligned in a row like teeth of a saw. The lakefront is the most charming part of Lecco and the Canottieri Lecco has been offering water sport facilities for over a century (swimming, canoeing, rowing). The tourist, sport and mountaineering importance of Lecco is of notable importance (the ragni di Lecco - Lecco spiders are famous, enhanced by excellent ski lifts).
Inhabited in the prehistoric age, a fortified village, and then a Roman municipal, important village in the Middle Ages, a free Municipality in the 12th century, therefore enemy to Como during the ten year war, Lecco then passed under the yoke of Della Torre and the Visconti. Proverbial is the laboriousness of the people of Lecco, in the Middle Ages in the working of the cocoons and the spinning of silk, nowadays in the iron-and-steel and metallurgic industry, Lecco today places itself among Lombardy's most active centres.