MANDELLO DEL LARIO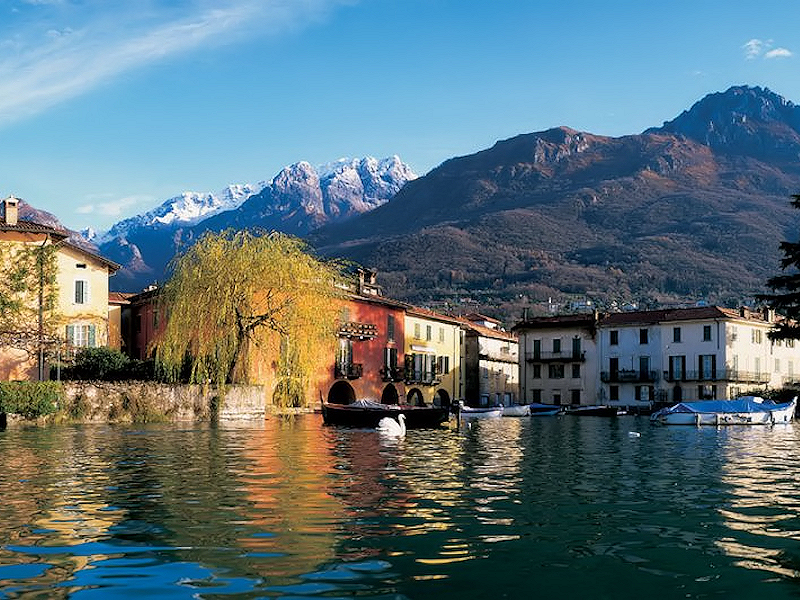 Mandello del Lario is an enchanting town mirroring in Lake Como, placed on a peninsula almost in front of Onno, is dominated from behind by the walls and the towers of the Grigna.
Its origins go back to Romans, even if it reaches its peak in the Middle Ages, whose traces are nowadays still visible in the compact architectural housing center with porch style houses, among which you can clearly see an ancient Roman tower called Torre of Pretorio. In the modern part of the town, many liberty stile villas remind us Mandello is a well-know touristic location since the beginning of 1900.
On the hill, along the wayfarer path (sentiero del viandante) you find the church of St. George, hosting precious frescoes dated back to fifteenth century. From Mandello del Lario you can easily reach i piani dei Resinelli (Resinelli Plateaus), passing through the villages of Tonzanico and Maggiana, where there is still today an ancient tower, famous for having housed Barbarossa (Fredrick I) in 1154, when he conquered the town.
Mandello is not only lake, in fact its name is strictly linked to its industrial fields and companies, among this the historical Moto Guzzi whose technical and sport successes made the broad-winged eagle worldwide famous.Since 1921 Mandello has been the headquarters of Moto Guzzi (Guzzi Motorcycle), one of the most prestigious Italian motorcycle makers, in the territory there are other historical industrial and artesian brands.
Mandello Lario is a tourist place with a optimal climate, lavish with walks and climbs of every length and difficulty. Don't miss to visit Mandello, you can walk along the lake promenade and enjoy relax at the park mirroring in the lake. We are sure Mandello will surprise you.