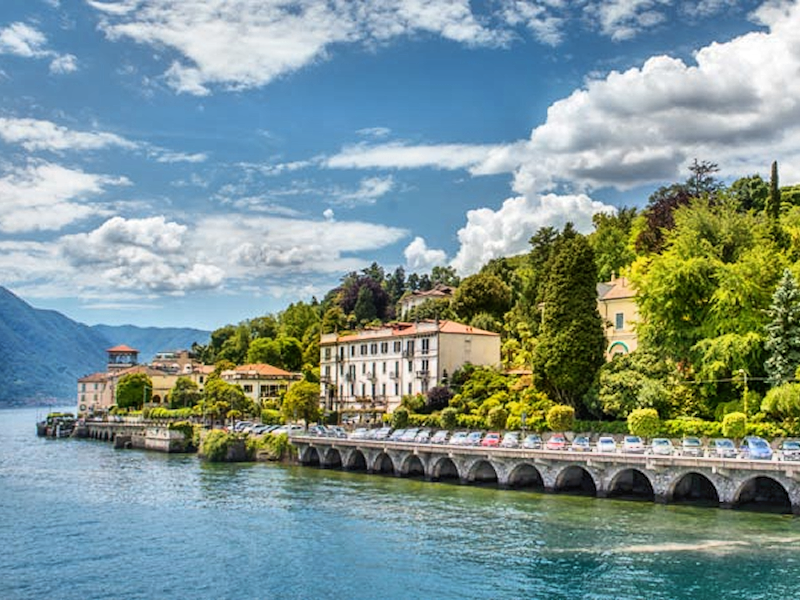 Griante is located on the western shore of Lake Como about 25 kilometres (16 mi) northeast of Como between Menaggio (to the north) and Tremezzo.The village lies on a wide plateau overlooking the lake, at about 50 mt. above lake level. It faces the promontory of Bellagio with the dolomite massifs of the Grigna and Grignetta in the background, which gives the opportunity to enjoy unique landscape views both for beauty and charm.
For many centuries Griante gave hospitality to a number of great visitors. It would be enough to quote Giuseppe Verdi, who in the quietness of villa Margherita wrote the most beautiful airs of his La Traviata. Stendhal, who dedicated many pages of his masterpiece La Chartreuse de Parme to describe the village and its environment. The enchanting beauty of the place rapped Longfellow, the American poet, who wrote many poems about this place.Here came the British Queen Victoria, the German Kaiser William II, Nicolas II of Russia, the Prince of Piedmont (the last Italian King), Pius XI, until he was elected Pope, and the German Chancellor Konrad Adenauer, who used to call Griante: my second hometown.
Cadenabbia is the ashore cluster of Griante. The origins of its name are bound to different etymological traditions, one of which says that it comes from the contraction of Ca' dei Nauli (boatmen's house). As a matter of facts, in old times, on that very spot there was an Inn to which all boatmen coming from Como or Lecco to deliver their goods to the along shore villages used to stop and taste the excellent local wine: the Griantino. At the beginning of the 19th century, G.Gianella turned it into the very first hotel for tourists and visitors on this area, which immediately became well known among travellers all over the world.