COMO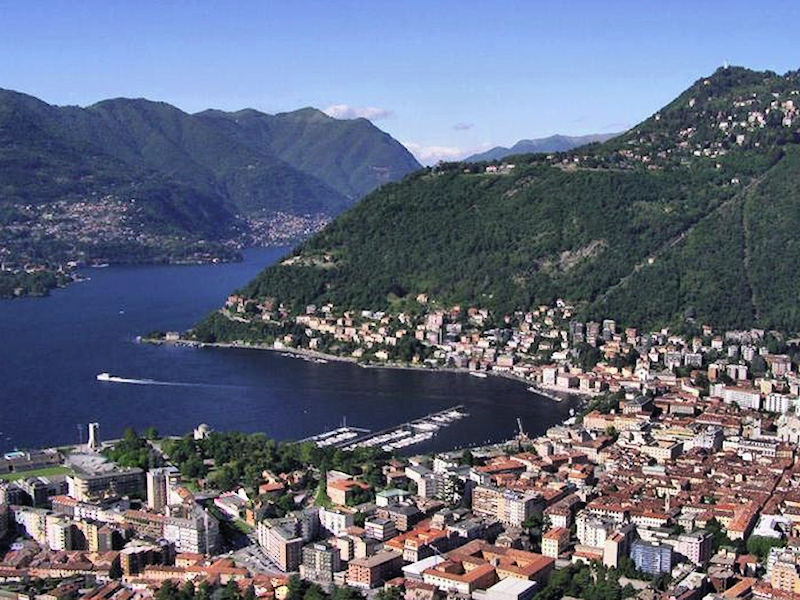 Como is located at the southern end of the west branch of the Lake, on the borderline with Switzerland and 40 kilometres far from Milan. Como is the city which gives the name to the entire lake.History tells us that this area, before being conquered by the Romans in 196 B.C., it was inhabited by Orobi (a Celtic tribe) and Comenses. Consul Gaio Scipione, brought three thousand settlers, others then followed, bringing new activities such as olive and vineyard cultivation.The city has still the appearance of the original Roman "castrum" with its well-preserved medieval walls and some big watchtowers.
The City of Como lies at the base of Mount Brunate and is surrounded by hills and the Alpine foothills that watch over the southern part of Lake Como.
It is actually its most important centre for art, transport and economy.
Famous for its lake, for its villas with florid parks and secular trees, for its famous "vip" guests, Como can offer you every kind of solution for your spare time.
Cultural routes are ready. From old Romanesque churches to Rationalist architecture, Como is reach in proposals, and the nearly valleys are full of opportunities for mountain lovers, who through wild environments and unspoilt valleys can try out every kind of experience that this natural setting can offer.
You can enjoy for your daily trips boat, ferries, hydrofoils and seaplain too!! In Como you can find the only European school where it's possible to obtain a pilot licence for this kind of vehicle.
A visit to the city, at least for that concerning the historical city centre, can be done only by foot, since automotive traffic is prohibited.
The visit to Como, therefore, becomes even an interesting testimony of how it is possible even today, to operate at a city planning level in historical centres, without distorting them, while making the most of their historical roots of a community.