CERNOBBIO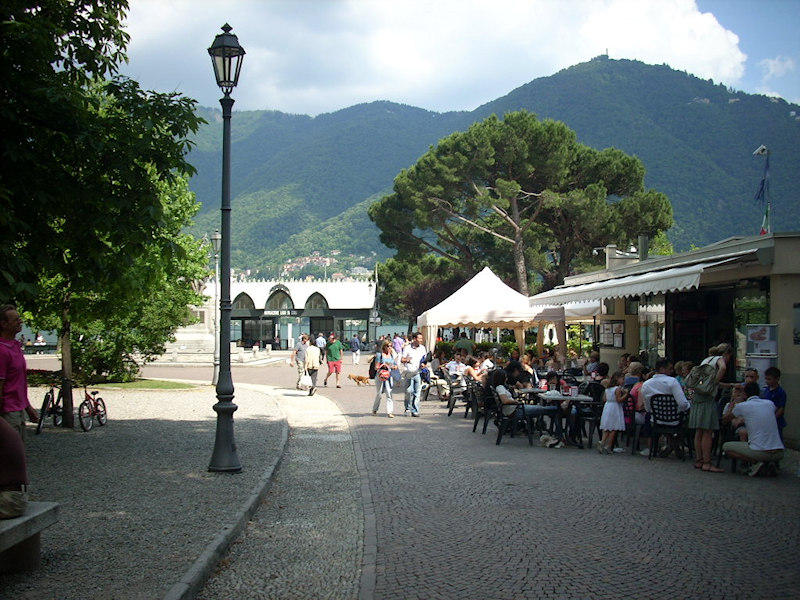 It is located immediately after the Breggia stream, on the shores of the lake at the foot of Mount Bisbino, with its many hamlets it forms one of the largest towns overlooking the Lario.

Cernobbio, of ancient origins, after various vicissitudes managed to obtain its own privileges and statutes in the 13th century but this flourishing period was soon followed, in the 16th century, by the Spanish invasion and repeated looting.

Its name derives from an ancient Cluniac monastery, "Coenobium', owned by the Bishops of Pavia confirmed by Lotario in the 10th century and which stood in the area currently occupied by Villa D'Este.

The country's economy focuses above all on wool and silk spinning, on paper production and, due to the presence of many luxurious nineteenth-century villas built by nobles and rich people, also on tourism.

One of the first industrial factories for silk processing was born here. In the older part of the town, a few steps from the lakeside square, there are still some well-preserved characteristic buildings dating back to the 16th century.

From here starts the path known as the 'Via dei monti lariani', a long and fascinating walk entirely signposted by the CAI, you can reach Monte Bisbino (1325 m.) following a panoramic road where at the top stands a sixteenth-century Marian sanctuary from whose churchyard it is possible to appreciate the panoramic view of the lake, the Alps and the plain.
VILLA D'ESTE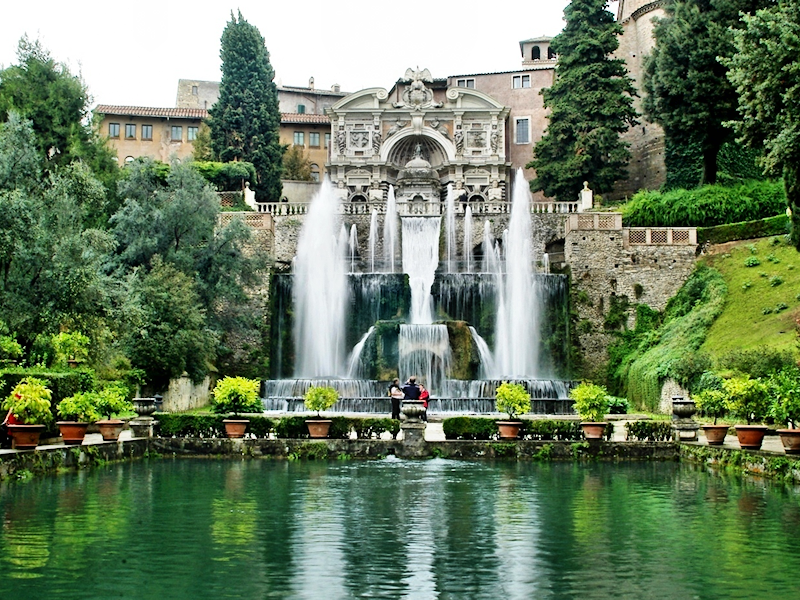 In the oldest part of the town of Cernobbio, there existed, in 1442, a monastery built in the Cloister of Sant'Andrea by the Bishop of Como Gerardo da Landriano.

The building, inhabited by nuns, was never cared for and by then decadent it was abandoned and in 1568 it was demolished by Cardinal Tolomeo Gallio who built a villa designed by the architect Pellegrino Pellegrini.

In 1815 the villa and the park were purchased by the Marquis Calderara who married Vittoria Peluso and who owned the villa after his death.

We owe her the small towers in the park erected to celebrate her second wedding with Count Domenico Pino, a victorious veteran from the Spanish campaign.

Subsequently the entire property was sold to the Princess of Wales, Carolina of Brunswich, descendant of a Guelfo D'Este who chose it as her home and baptized it with her name.

It passed to the Torlonia, Orsini and Ciani families who held it until 1868.

Only in 1873 was it restored to transform it into a luxury hotel, keeping inside the paintings and sculptures from the 16th and 19th centuries that already embellished it.

In the garden, largely maintained as the original, a floating swimming pool, unique in Italy, has been added. It cannot be visited by tourists.
---